Qantas To Merge With British Airways
Only days after Geoff Dixon retired as CEO of Qantas CNN has reported that Qantas is set to merge with British Airways a former major shareholder in the Australian airline.
CNN is reporting that British Airways has said it was in talks with Australian rival Qantas that could see a merger of two of the world's most prestigious airlines.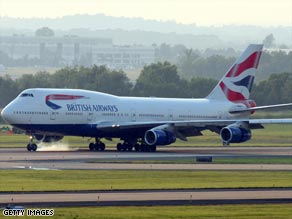 BA says it is in talks with Australian rival Qantas.
London-based BA said the exploratory talks would look at creating a dual-listed company but offered no other details.
"There is no guarantee that any transaction will be forthcoming and a further announcement will be made in due course if appropriate," BA said in a statement.
BA said the talks would not affect its negotiations in Spanish airline Iberia, with which it opened merger talks earlier this year.
The tech savvy airline British Airways has a lot to gain from a merger with British Airways analysts are reporting as both airlines have significant investments in providing services between Europe and Australia.
Now under the leadership of Irishman Alan Joyce the former CEO of budget airline Jetstar the merger comes at a time when the Australian dollar is $0.63 to the US dollar.
Earlier today Reuters reported that Qantas will remain majority Australian-owned and Singapore Airlines will stay shut out of lucrative Australia-U.S. routes under a new government aviation blueprint.
A discussion paper for the industry, to be released on Tuesday by the government, would keep the existing cap on foreign ownership of Qantas at 49 percent, Transport Minister Anthony Albanese told state radio.
"The 51 percent Australian ownership is maintained under the Qantas act. We think there should be a level playing field apart from that," Albanese said.
The Australian newspaper said the proposals also include removing a 25 percent limit on individual foreign shareholdings in Qantas and a 35 percent total limit on foreign airlines' holdings in the carrier,
More to follow.